Welcome to
BARRY HAHN Primary

Vision Statement:
Brandenburg Primary School will become a place where every person will be a teacher, every teacher will be a leader, and every student will be a success.

Mission Statement:
All resources and decisions will be focused on enhancing teaching and learning. Through Quality programs and actions by all staff members; Service and services that achieve and exceed the expectations of our stakeholders; and an atmosphere of Teamwork; Brandenburg Primary School will assist students to reach a high level of academic performance as they prepare to become productive members of society.
_ _ _ _ _ _ _ _ _ _ _ _ _ _ _ _ _ _ _ _ _ _ _ _ _ _ _ _ _ _ _ _ _ _ _ _ _ _ _ _
Pre-order a 2021-2022 Barry Hahn Primary
yearbook online today!

Online orders will be accepted until Friday, February 25, 2022

The 2021-2022 Barry Hahn Primary yearbook will contain
64 colorful pages. The cost of this yearbook is only $22.00!


Pre-order a yearbook by visiting the Barry Hahn Primary website. Click on the yearbook link below to guarantee that your child receives a copy that is sure to become a treasured keepsake and a time capsule of this extraordinary school year.


https://jostensyearbooks.com/?REF=A09865265


Yearbooks are scheduled to arrive at BHP by mid-May.
We will not be ordering any extra yearbooks this year.
Please contact Ms. Harshfield at pam.harshfield@meade.kyschools.us
if you have any questions.
_ _ _ _ _ _ _ _ _ _ _ _ _ _ _ _ _ _ _ _ _ _ _ _ _ _ _ _ _ _ _ _ _ _ _ _ _ _ _ _
BPS Supply Lists for 2021-2022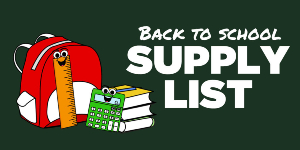 Kindergarten 1st Grade 2nd Grade 3rd Grade